Naughty Jewish American Princess!! EXTRAORDINARY REVIEWS!! 100% Independent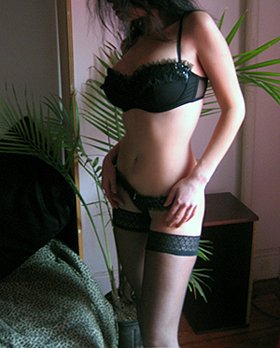 Contact Phone: (917)267-8848
Website: www.Isabelnyc.net/escort/escort.html
Services Offered: Incall & Outcall
I am Isabel, I am an independent companion & masseuse. I love what I do, and it shows in every session!!! I take great pleasure and pride in sharing with you an experience you will never forget.
I promise a TRUE GIRLFRIEND EXPERIENCE! Many have asked me what I mean by this. I have told them, as I now tell you, what this means to me is that you will enjoy all the luxuries and intimacy that you would with your girlfriend! As I imagine was the intended meaning to the phrase!
I AM A REAL LOVER! I love to french kiss, and caress your BARE body from top to bottom, and everyplace in between. Know that I am your lover, and the time we spend together is never open to interpretation!! An hour is simply that, 60 minutes and not a second less! We may share all of our time together any way you desire, my service is unlimited! I will treat you like the king that you are. I also offer an intensely arousing Deep Tissue Full Body massage.Treat yourself To a TRUE GIRL FRIEND!
ACTUAL QUOTES FROM MY REVIEWS:
"She offers 'girl friend experience' and certainly delivers except she is better than any girlfriend I ever had."
"She kissed me so passionately I was literally (yes literally) stunned."
"It was like I walked into a hot porn scene and I was the star."
"made me think someone must have told her about my fantasies."
"If you've ever had fantasies about doing it with a gymnast this is your girl."
"If there was a chandelier I suspect we would have been swinging from it."
The phrase "demon in the sack" came to mind at one point. She is an utter delight.
"She was one of the best providers and performers I have ever seen in this hobby."
"Isabel is the real deal – her ad does not lie"
"Isabel truly does provide the complete GFE, unlike the majority of providers I've seen before that claim to."
"She is hot, friendly, sensual and an absolute tiger in bed. Guys this one is a keeper!"
"…she is the wildcat as stated by others."
"you get what you pay for…"
FOR EXCLUSIVE DETAILS, RATES, LINKS TO MY REVIEWS,SCHEDULE INFO, MY GALLERY PHOTOS AND MUCH MORE PLEASE VISIT: Isabelnyc.net
400 1hr 200 hhr 750 2hr's
Isabel pour vous (917)267-8848
Phone number
(917)267-8848
Link to reviews (the erotic review)