Solomiya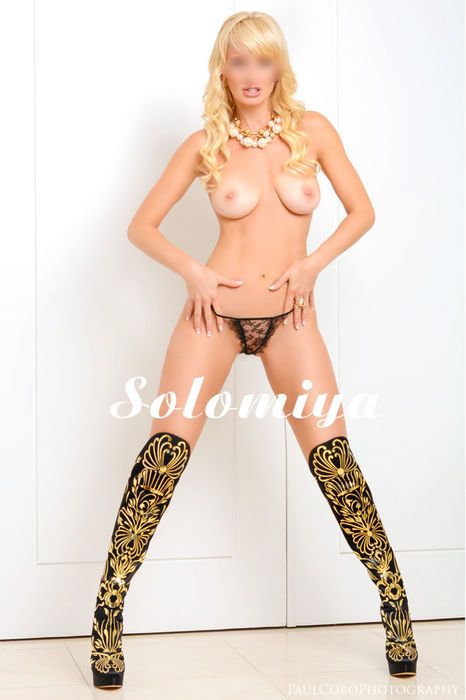 Phone: (415)621-9688
Email: SOLOGFE@GMAIL.COM
Website: solomiyagfe.com
Hello, I am Solomiya, and let me start by saying thank you for your interest in me. We are only a few easy steps away from meeting now. I understand how busy and stressful work and life can be sometimes and you deserve a little unwinding and relaxation. I like to be the companion you escape reality with.
Class, intelligence, warmth, sophistication and passion are elements that clearly define me as an Ukrainian-American lady I am very well-read, inquisitive by nature and intellectually equipped with the wit to discuss just about anything that gives you mirth. In addition, I find it easy to interact and make friends.
My personality I'm told is engaging, stimulating and overall friendly and passionate I love what I do and truly enjoy spending time with sophisticated professionals, businessmen who will truly embrace and enjoy the rare combination of beauty and an engaging personality. If this is the type of companion you'd like to be with, I can assure you that we would get along brilliantly and I will most definitely enjoy our time together as much as you will!
I am TER Highly Recommended
Phone number
(415)621-9688
Link to reviews (the erotic review)